SmartForm Inspector Trial
$0.00
Description
Bytezoom SmartForm Inspector is an advanced tool for K2 SmartForm developers. It was developed to provide advanced functionality for troubleshooting, documenting, and comparing SmartForms. Read more …
The Free Trial version of the SmartForm Inspector that fully complies with the functionality but has limitations on the time of use. The Trial version will work for 30 days after activation of the key and requires an Internet connection for verification.
System requirements
Microsoft Windows OS 7 or later with installed .Net Framework version 4.5
An Internet connection for verification Trial key
Connection and access to K2 Server. (supported K2 versions 4.7 and 5.x)
WinMerge for comparing XML documents
Provide K2 libraries for SFI in the programm folder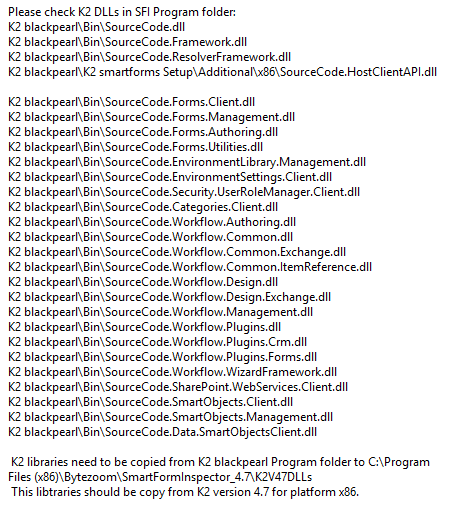 Licensing
When you purchase this product, we will send an email to you with Certificate Key and link to download.
Please, use  Certificate Key and Machine Key for get Trial Key on the Licensing Page.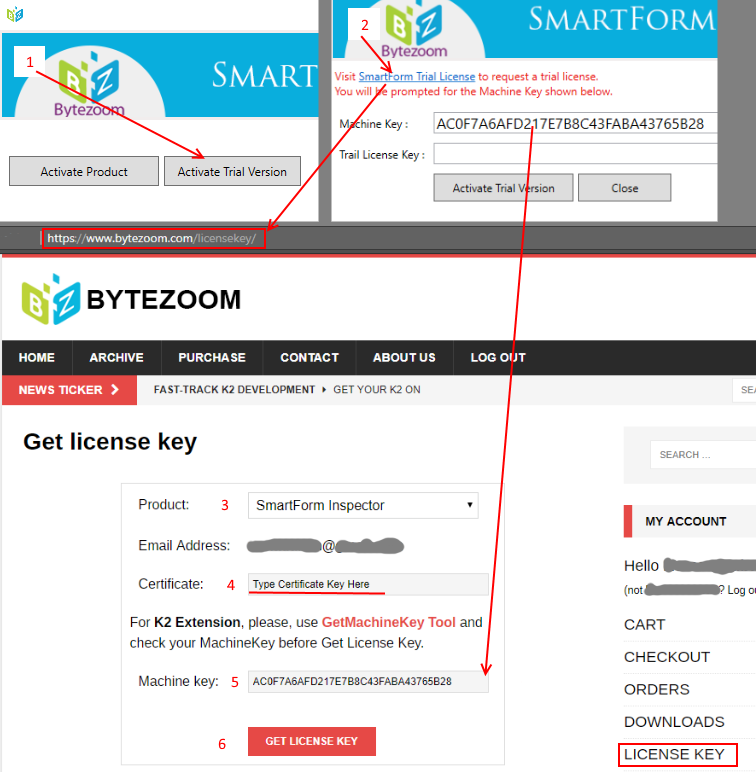 Only logged in customers who have purchased this product may leave a review.