SmartK2 Service Broker
$495.00 – $2,352.00
Description
Bytezoom SmartK2 Service Broker provides a set of SmartObjects that allow form developers to develop custom worklists and implement task forms that can open Worklist Items, populate a list control with Worklist Item Actions, and execute workflow task actions, all without using SmartForms Integration. Other worklist item methods include delegate, redirect, and release task. Bytezoom SmartK2 Service Broker also allows manipulating Process Instances in K2 Workflow using SmartObject Methods such as Start, GoTo Activity, and Read and Update Data. Read more…
You can save money by purchasing several licenses at a time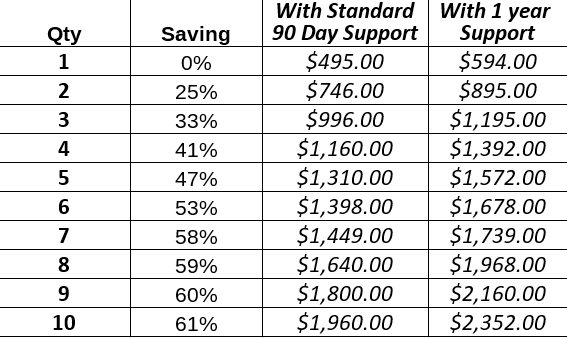 System requirements
K2 Server with SmartForms versions 4.7 or 5.x
Aministrator permission to install service broker and restart K2 service.
Licensing
When you purchase this product, we will send an email to you with Certificate Keys  and link to download.
Please, use  Certificate Key and Machine Key for get License Key on the Licensing Page.