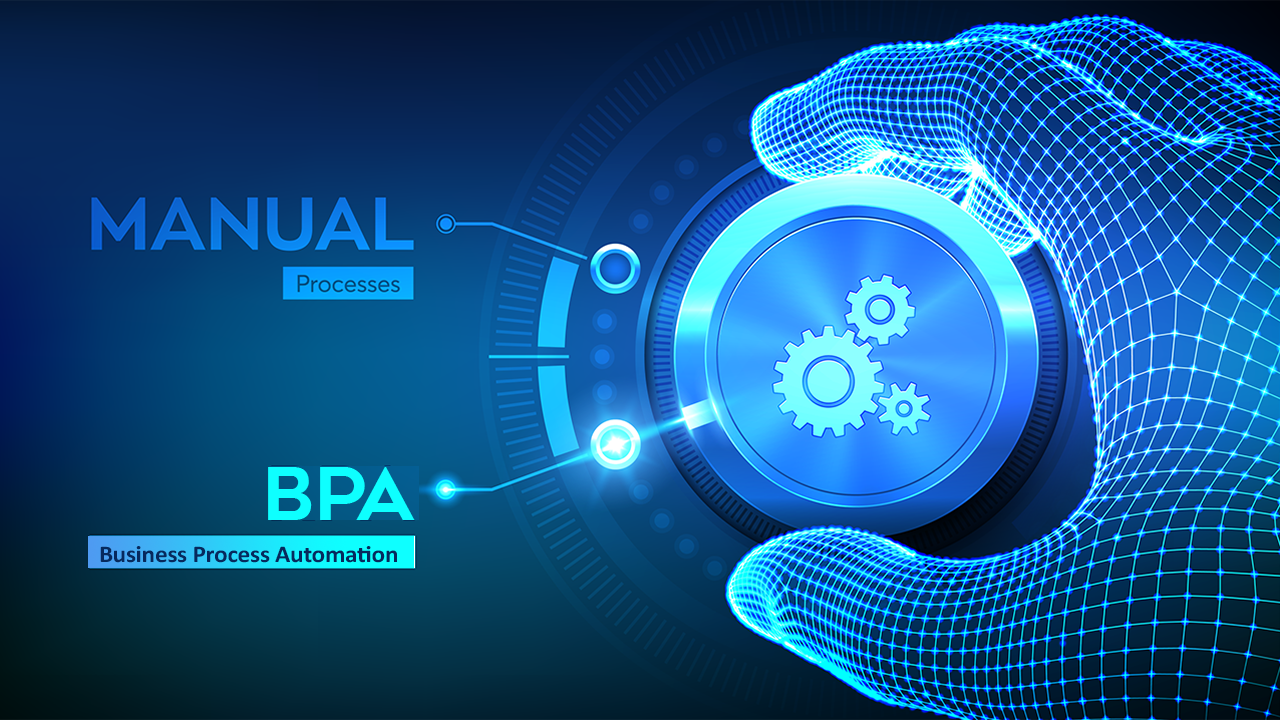 By: Keith Brickey
Can any business nowadays survive without long-term investments in automation? Doubtful.
Automation has become the lifeline of so many companies, especially during the pandemic when everyone transitioned to online services – from banking to shopping to healthcare.
THREE TAKE-AWAYS
As new trends in tech and business disrupt the future of work, companies realize that agile processes are the key to survival in an increasingly digital environment.
In research company, Gartner's annual survey of chief information officers (CIOs) and tech executives, 80% of respondents said that they are planning to increase their spending on "composable" business processes for 2022, and for a good reason.
Why CIOs are championing composability and automation
Business composability is enabled by an operational and technological mindset that prioritizes being nimble on one's feet, quickly innovating, and adapting to market trends and developments. Modularity is the keyword here. Technology that's composed of smaller packaged systems or software can pivot and upgrade itself much faster than bulky, centralized legacy systems. Additionally, traditional enterprise systems tend to be composed of repetitive, manual processes prone to human error.
Composable systems can eliminate these pain points by identifying what tasks need to be automated.  So how does composability drive business process automation?
AI (artificial intelligence or machine learning) is the main driver. Through big data, AI systems can develop algorithms and patterns that mimic human logic. We see this in the chatbots that we come across on every website that we visit. What used to be manual, tedious work for live call center agents has now been streamlined into an intuitive process that can adapt products and services based on accumulated data. This allows human workers to focus on more complex and high-value tasks.
The wonders of cloud migration. By becoming cloud-native and doing away with specific servers, systems can be quickly deployed and integrated into different APIs (Application Programming Interface). Another benefit of the cloud is its ability to offer self-serve options. Users can simply log in from anywhere, and all the dashboards or services they need will be in one secure place. Automation is more straightforward when you don't have to operate across ten different applications to get what you want.
Independent, resilient infrastructures. Veering away from annual or bi-annual software updates that take hours to download and install, composable infrastructures can update as needed and integrate innovation faster. Gone are the days when a system crash could affect every infrastructure component. Being flexible means automatically recognizing patterns and irregularities to extinguish fires, including cyber-attacks.
As CIOs become more exposed to the benefits of automation, like reduced labor and energy costs, they understand that it takes more than just money to invest in long-term business process automation. It takes commitment.
How CIOs plan to invest in business process automation
In research company IDG's 2021 State of the CIO research, 82% of CIOs said they explored and implemented new tech strategies during the pandemic. Nearly 40% of firms increased their IT budget, despite the financial instability caused by lockdowns and travel disruptions. About half of CIOs indicated that they forecast their IT budget to grow 39% by the first quarter of 2022. Meanwhile, business process management or workflow automation is slowly gaining ground among firms, with 25% planning to implement automation projects over the next 12 months and 21% already in a pilot phase.
According to an August 2020 research by consultancy firm McKinsey & Co., although companies understand the necessity of automation, implementation has been relatively slow during the pandemic. Only 61% of respondents confirmed that their automation targets had been met. However, about 65% said they are already piloting business process automation projects in their companies compared with just 57% two years ago.
These statistics show that business process automation is not cheap or easy. However, CIOs acknowledge that it is the only sustainable way to move forward. Costs will continue to escalate without innovation and streamlining, and newer, more tech-savvy firms will disrupt market shares.
How can CIOs/firms ensure the success of their automation projects?
Prioritize automation and give realistic timelines. When companies highlight the necessity of hitting automaton targets, it becomes a clear goal that can motivate tech departments to hit important milestones. Companies who had successful transitions to automated processes said that not only did it help them save money in the long run, but it also made their operations efficient. The main goal is to start small by conducting pilot tests and scale up as soon as you hit the ground running.
Invest in people, not just in tech. First stop: the management team must be entirely on board. Without the support of key decision-makers, it would be near impossible to prioritize automation during strategic planning. Next, automation endeavors will not succeed if there are no data-driven teams (data scientists, engineers, etc.) behind them. Having champions of the agile methodology across different groups and processes in the organization would be easier to motivate people to grow and learn. Train up after you scale up.
Build a cross-functional, inter-departmental operating model. One main reason agile or flexible development operations (DevOps) are effective is that they enable active collaboration between different subject matter experts. There's no room for the department tribe mentality in automation. Everyone has to contribute and exchange ideas. Otherwise, everyone would be stuck in endless meetings debating and overanalyzing the next steps. Finance people need to understand how DevOps can save the firm money, and tech people need to know how to translate automation to concrete dollars.
It's never easy being a CIO. They have to balance between their IT and non-IT commitments and targets. But what is apparent in the various studies referenced here is that most of them agree that the future is automation. The sooner they transition to it, the sooner their firms can experience growth.
References:
IDG: https://www.idg.com/news/cios-reveal-priorities-as-businesses-navigate-a-new-tech-landscape-in-2021-state-of-the-cio-research/
Gartner: https://www.gartner.com/en/newsroom/press-releases/2021-10-18-gartner-survey-of-over-2000-cios-reveals-the-need-for-enterprises-to-embrace-business-composability-in-2022
McKinsey: https://www.mckinsey.com/business-functions/operations/our-insights/the-imperatives-for-automation-success
airSlate: https://blog.airslate.com/the-definitive-guide-to-business-automation-success-post-covid/