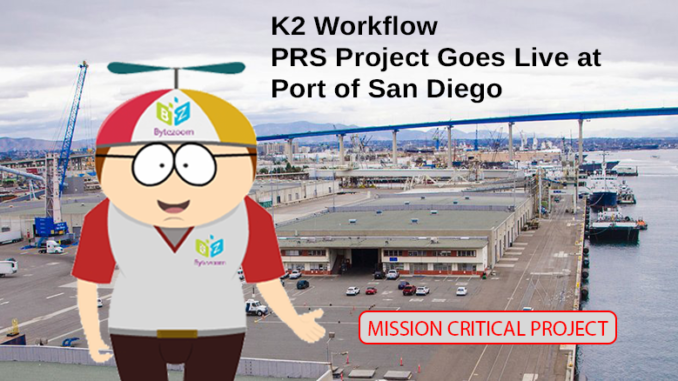 March 7, 2016
Strategic partners, Bytezoom and ThirdWave report successful "Go-Live" for their first joint project.
Bytezoom and ThirdWave Corporation (Los Angeles, CA) have formed a strategic alliance to provide state-of-the-practice Business Process Management solutions. The California-based tech company helps clients evaluate, select, implement, integrate, and manage their information systems. They have carried out a variety of professional / technology projects of scale and complexity for approximately 350 government and Fortune 500 clients throughout the US, Canada, and the Middle East. "ThirdWave and Bytezoom are a great match because of shared values. State of the art BPM solutions give us the way to succeed. Mutual caring about customers gives us the will to succeed. We look forward to many more joint projects with ThirdWave Corporation." commented Keith Brickey, Managing Partner of Bytezoom.
Our first team engagement entailed porting an old project reporting system written in PhP/MySql. As happens too often, this was a case where the developer of a standalone system left the organization, leaving an unsupported system used to track the status of all projects at the Port of San Diego. The project entailed migrating MySQL to SQL Server 2012, setting up the K2 environment, writing SQL Stored Procedures, designing, constructing, and unit testing the K2 SmartForms for adding WBS or non-WBS projects, developing reports and a custom SmartForm Theme. "The mutual focus on leveraging emerging technologies with an impassioned commitment to customer services makes this a great fit," noted Roy Hernandez, President of ThirdWave.