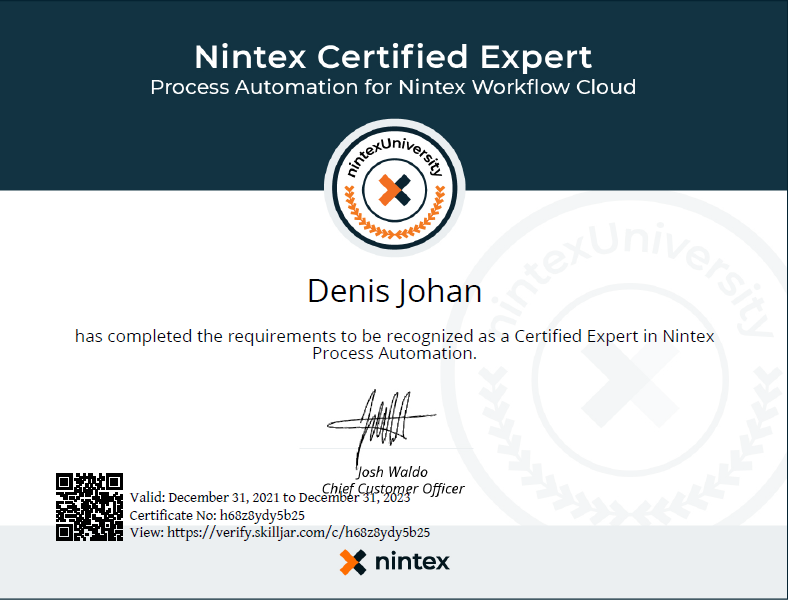 By: Keith Brickey
Bytezoom Team Members
Denis Johan
Aman Gupta
Chupong Brickey
Maksym Nikolaenko
Marina Nikolaenko
Roman Duban, PhD
Have passed the required certification exam to achieve
Certified Nintex Process Automation Expert – Nintex Workflow Cloud.
Knowledge categories include:
Branch by Stage and Value, Loops, and Conditional Branching.
Configure and manipulate collection and object data.
Build complex Nintex Form rules utilizing rules, variables, and functions.
Generate documents with dynamic data.
Apply best practices in Nintex forms and workflow design.
Congratulations to all!