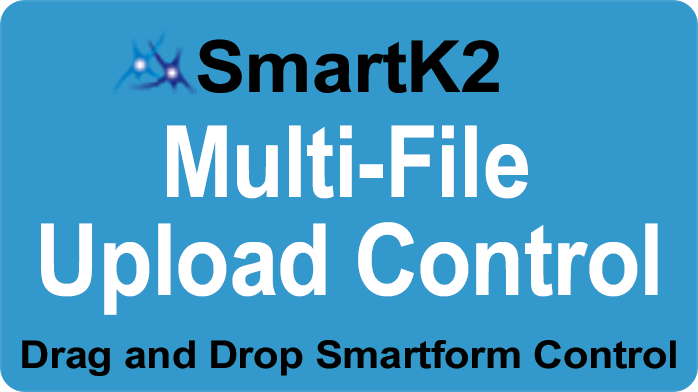 Bytezoom announces an enhanced user guide for the Multi-File upload control.

The User Guide documents recently added properties and methods:
New Properties
Width: Percentage of the control space used by the control
File Limit: Optional number of files
File Size Limit: Byte Limit on the size of uploaded files
Allowed Types: Optional list of allowed file types
New Upload Method Parameter:
New Event
When the control is Changed
The control includes instructions and an installer that takes just minutes to run. Once installed, the control can be operated with no license for 30 days. After 30 days a license key obtained from Bytezoom is configured just once on each K2 Server. The Download file includes a robust working example complete with database, SmartObjects, Forms, and Views.
You can watch a YouTube video here
You can find more information here
You can download a FREE trial version of the Multi-File Upload Control here