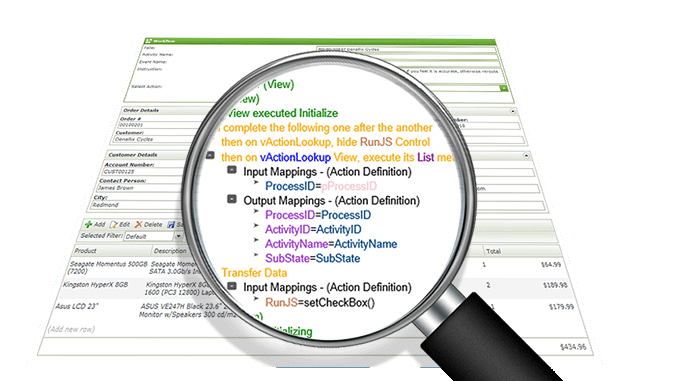 Advanced Tool for SmartForm Developers
SmartForm Inspector is an advanced tool for users of K2 Designer. Compatible with K2 4.7 and K2 Five, it provides a faster way of viewing rules in a format that is easier to read and understand. With SmartForm Inspector, users can search rules for a specific term. They can easily remap a form or view to use different SmartObjects as data sources or for lookup. They can automatically generate easy-to-read portable documentation and they can output a form/view definition as XML to allow easy comparison and identification of differences across versions.

EASY READING
A "flattened" view of events, conditions, and actions make rules easy to read and understand.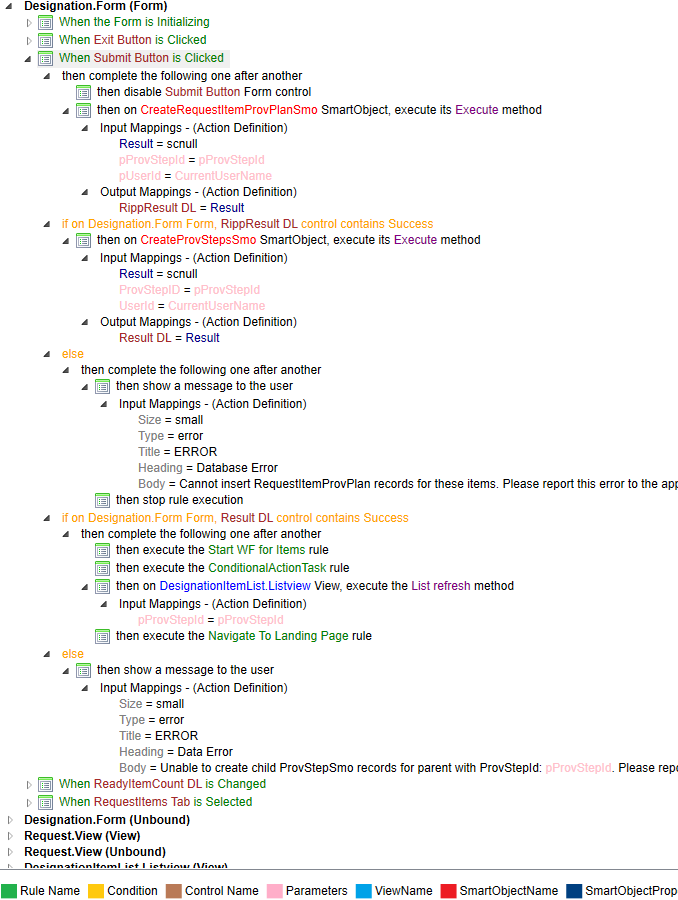 SEARCH RULES
Select a control or other element in the left-pane browser to find where it is used in the rules.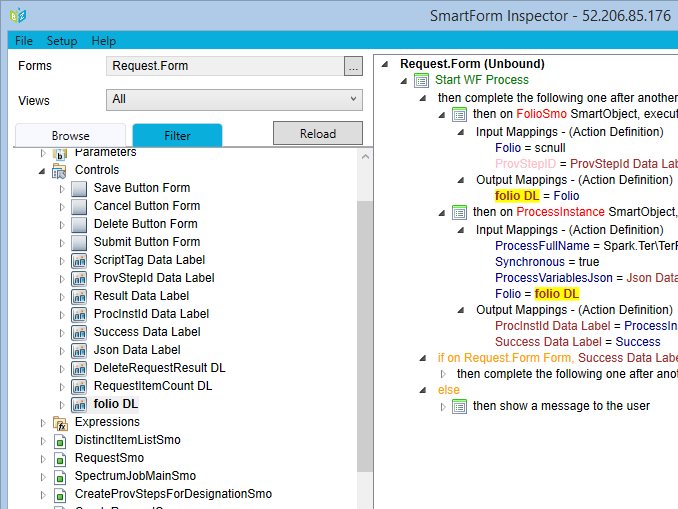 REMAP SMARTOBJECTS
Select a SmartObject from a form or view, right-click and choose "Remap SmartObject." SmartForm Inspector provides a list of SmartObjects filtered by the properties and methods needed in the selected form or view. From the dropdown list, select a SmartObject, then map its properties as used in the form or view. Next map the method names, and let SmartForm Inspector do the rest. After remap is completed, canceling checkout provides an undo option. Once you're sure, check in the form or view and you're done.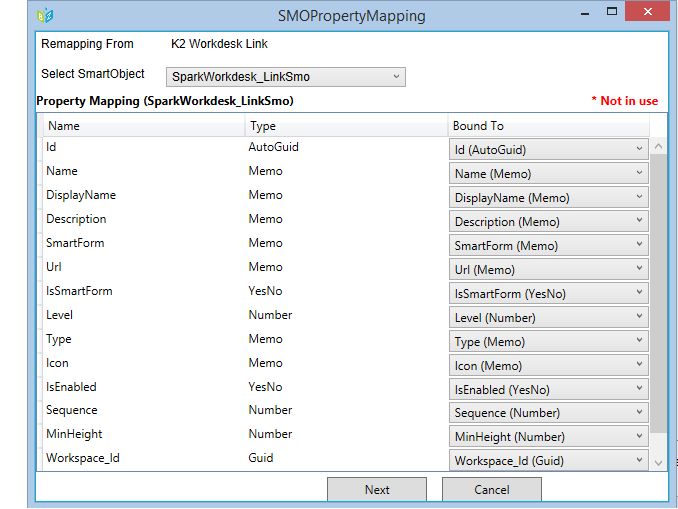 CREATE DOCUMENTATION
Output portable single-file html documentation of forms and views. Generated documentation can be sent by email, accessed from a shared drive, or published to a documentation web site for group access.  view sample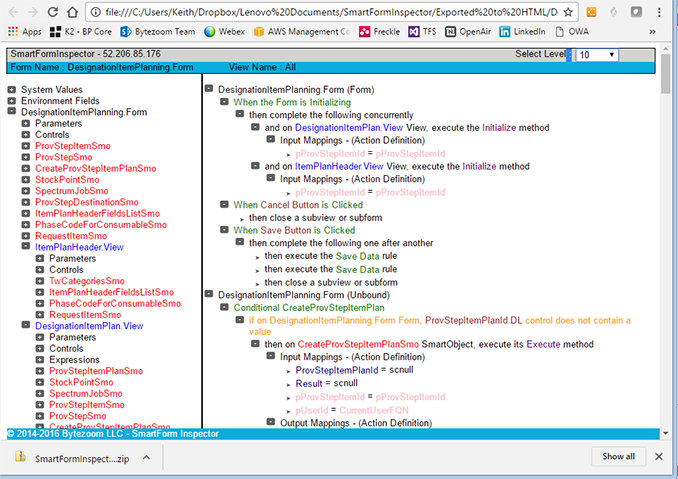 COMPARE FORM AND VIEW VERSIONS
Output form control and rule configuration as XML for comparison across versions.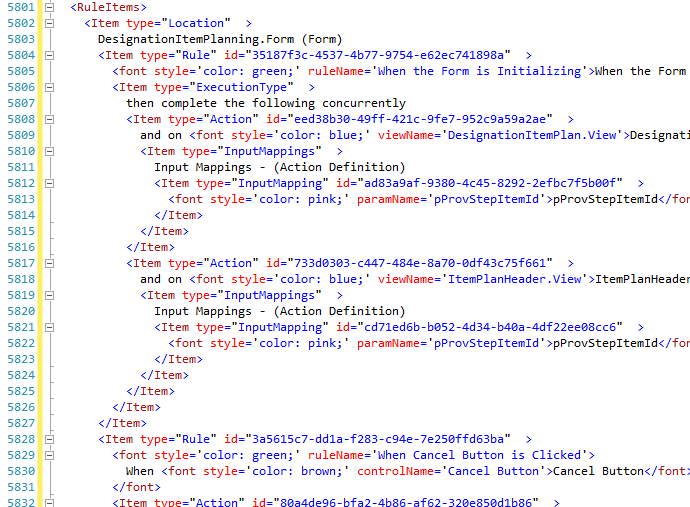 DOWNLOAD FREE TRIAL VERSION
Download your free 30 day trial version: Click here to download