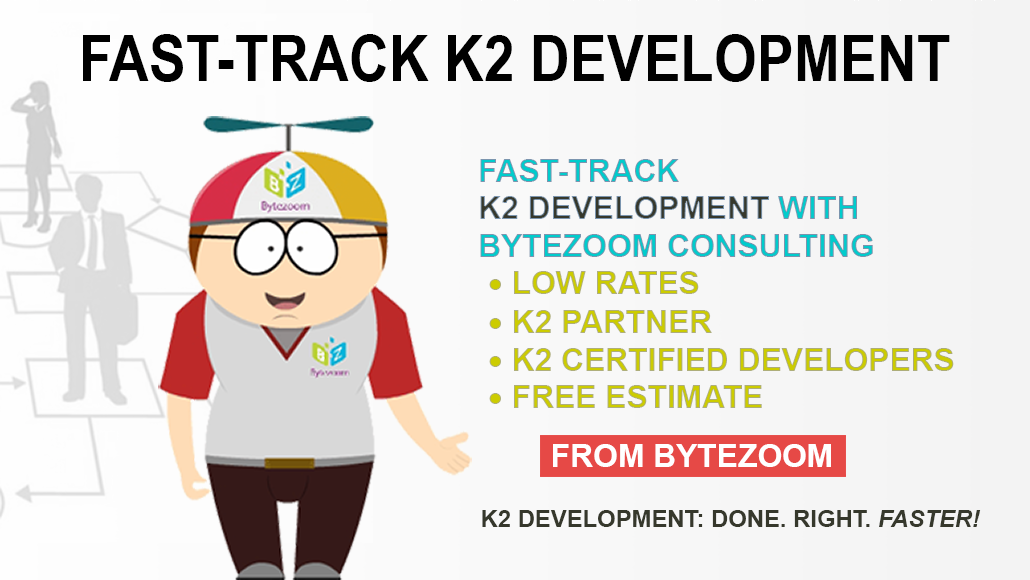 Not everyone realizes the many nuances of K2 application development, so it's understandable if K2 projects get bogged down and seem to go on and on with no end in sight.
Now you can put your K2 development projects on the fast track.
Having your K2 applications developed by Bytezoom gives you a known cost and assured development time. This frees your resources, ensures happy users and supportable applications. Contact Bytezoom now for low rates, K2 certified developers, and a FREE estimate.
Low rates
K2 Certified Developers
FREE Estimates
The founder of Bytezoom would love to line up a quick call to discuss what it takes to properly develop your K2 applications and to answer your questions in person. Please use this link to his personal Calendar so that you can schedule a personal conference call.