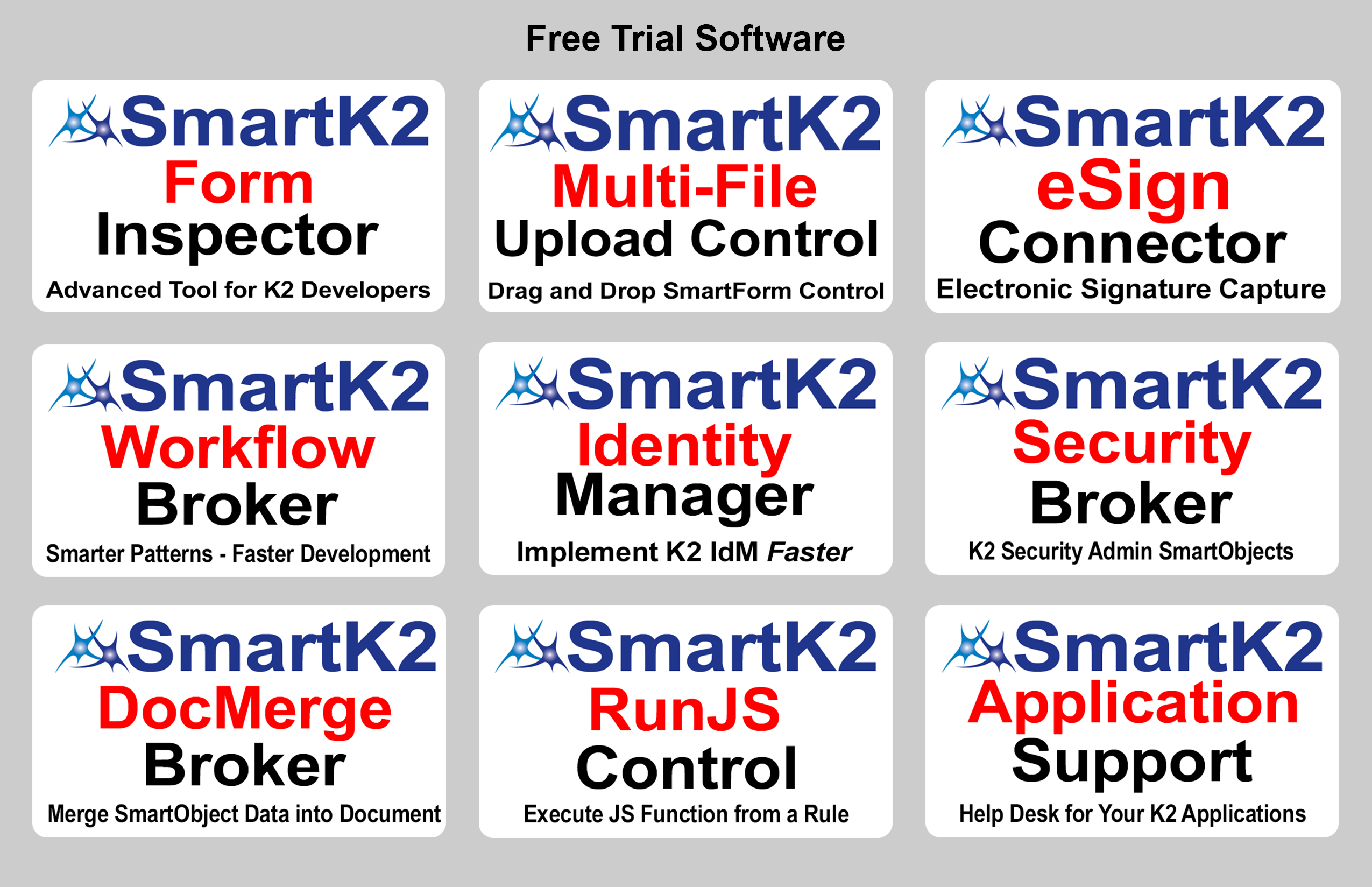 Bytezoom is offering its popular K2 Extension products on a 30 day free trial basis. Simply  download, install, and use the software for up to 30 days without cost. The addition of a license file allows perpetual use with no changes to code or configuration. Select Downloads from the menu, or click on this link:


---
DEVELOPER TOOLS
K2 FIVE Smartform Inspector – Advance tool for SmartForm developers.
---
SMARTFORM CONTROLS
K2 FIVE Multiple File Upload Control – Upload multiple files in one go.
K2 FIVE RunJS Control (Free) – Execute JS functions from SmartForm rules.
---
SERVICE BROKERS
K2 FIVE SmartK2 Service Broker  – Slash development time <related>
K2 FIVE WebMerge Service Broker – Merge data into MS Office documents.
K2 FIVE Security Admin Service Broker – K2 Five Admin extension  <related>
---
K2 EXTENSION PRODUCTS
K2 FIVE SmartSign Integration More robust DocuSign functionality
K2 FIVE Auth0 Security Provider Multiple identity providers
---
Questions?
The founder of Bytezoom would love to line up a quick call to answer any questions you may have in person. Please use this link to his personal Calendar so that you can schedule a personal conference call.